I am longing for Autumn and cooler, lazier days. You know that saying 'The lazy days of summer', well whatever. Summer means no free time in my experience. With two kids at home, tons of yard work and all of the summer events, we have no time. Today I found myself wishing I could fast forward just a bit, because I really want to decorate/finish some rooms in my house and I know I won't have time to do the work until fall gets here. The main room in my sites is our down stairs bathroom. It sucks. I mean really. It's a long cave like room with crappy lighting and a sink mounted to the wall with all of the pipes hanging out, no storage and poorly laid cheap white tile on the floors that looks nasty. The wall color is about the only thing I like, it's a pretty blue. With that said let me give a little background about our home sweet home. We bought this house almost three years ago. It was built in the 1920's and had been allowed to go into sever disrepair by the owners. Some how they lost the house and it was bought at auction by a contractor. He "renovated" it and sold it to us. You'll notice that renovate was in quotation marks. That's because all of the work was done by some scary hillbillies that obviously had no idea what they were doing. After we moved in, I would say within a month the floor in the kitchen started cracking, we discovered that none of the tile floors had ever been sealed (try getting that grout clean), the floor in the laundry room started coming up and the walls started cracking where they had done a poor job patching it. Fun right? Being that we moved in with a baby who was only a few weeks old and no money, there wasn't a lot we could do about it. So far all we have done is fix Bug's room and paint it and I just yanked up all of the flooring in the laundry room. We have done tons of outside stuff, because we live on a forested acre that doesn't take kindly to being ignored. It's a constant battle to keep from being overgrown. So, where was I? Oh yeah, I'm going to do some stuff this fall, I can't take it any more, even if I have to do everything myself, it's going to happen. Oh and it has to be cheap, like crazy cheap. So I am making a little inspiration post to help keep me on track and so my husband can see what the heck I am talking about.
These are the floors I want. I'm going to do either the whitewash Pergo or the driftwood Pergo.
I really want to find an old dresser that I can turn into a vanity, it would save a lot of money and be a lot better quality than the vanities in my price range at Lowe's. I may paint it white.
See that super dreamy mirror collection, I would love to do something similar on the wall opposite the vanity.
I'd love to find a vintage quilt rack like this to keep towels on.
This room is just perfect in my opinion. Unfortunately we have a half bath, no tub, no window and no room. Sigh.
Love this bath rug from
Target.
This is a wall box made from old shutters, I would love to make something like this to hang above the toilet for more storage.
Love this trash basket, they have bathroom accessories to match at
Amazon
.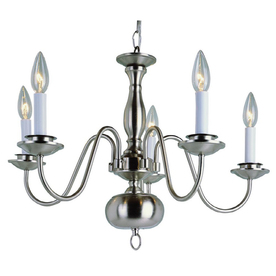 I really love this chandelier from
Lowes.
So that's about it. Big fluffy white towels, maybe a cute white birdcage to sit on the vanity. Hopefully most of this stuff can be found at yard sales and via Craigslist with the exception of the floor and rug. So any good suggestions for my bathroom makeover?
Kim