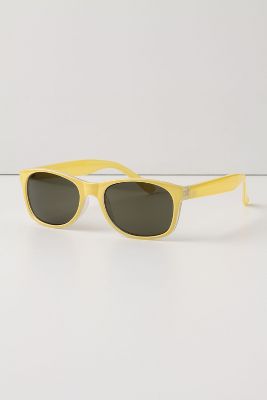 Awesome yellow shades from
Anthroplogie
(note- these are too pricey for me! I also found this
cute pair
at Hot Topic, for just 10 bucks!)
I am unbelievably happy that spring is finally here. I hate winter with a passion. I know I must have SAD because I feel like crap all winter, uninspired and lazy. Then as soon as the temps reach 60 or so and I see a little sunshine, I feel awesome. I've been out busting my butt in the yard the last couple of days and rockin' out the sewing machine and pretty much bursting at the seams with energy (probably partially due to my new addiction to energy drinks). My mind is full of things I want to do and buy to freshen myself and home up for the warm weather. So I thought I would share some of the things that are inspiring me these days. Oh and since I always feel like blogs that do this are just filling up space when they don't have anything to write, I want you to know that I have been working like a crazy person and have a ton of new craftiness to share but it is for an event this weekend so I want it to be secret until then. Also I tried to only pick stuff I might actually be able to afford!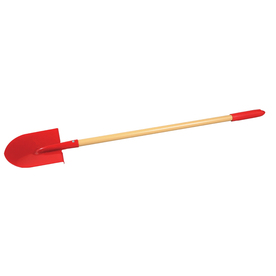 1. Navy stripe purse from Bayanhippo on Etsy. I love this!
2. Havainanas from Piperlime, I'm asking for a pair for Easter. I love me some flips!
3. Miss Kim Lilac, I mean how could I resist? I bought one last year and I'm keeping my fingers crossed for blooms this year.
4. Anything with Popsicles on it. I especially love this dress from Crazy8 and I think I may have convinced Sweets that wearing a dress isn't that bad.
5. Frozen Yogurt. Last year we discovered that our little ice cream joint carries frozen yogurt in about 30 different flavors. I can't wait to go.
7. Floral head scarf- I use to wear these all the time, and I'm really feeling it again this year. I don't know where this one came from but Target has some great scarves in their Liberty of London collection here.